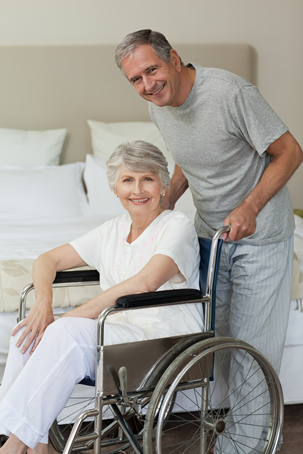 Alzheimer's caregivers know first-hand about the many challenges involved in caring for a loved one with Alzheimer's disease (AD) on a daily basis. Just as with any other job we undertake, taking inventory of the things that are going right, and those that are not working so well is vital in the caregiving process.
Why reinvent the wheel when it comes to caregiving? Here are some tips from other caregivers on what does and does not work so well when it comes to AD caregiving.
Don't set goals that are unrealistic
-keep in mind that with time, your loved one's abilities will change and so too must your list of expectations. Keep realistic expectations regarding what you can and can't do for your loved one.
Do address legal and financial matters sooner rather than later
-keep informed and on top of issues such as living wills, financial planning, and other important matters, implementing a plan before you really need to use it.
Do learn as much as possible about Alzheimer's disease (AD)
-family members and caregivers should begin the educational process as soon as an AD diagnosis is made.
Do have a conversation with the person with AD about his/her wishes early on
-be sure to find out what your loved one's wishes are early in the disease process while she/he can engage in the decision making process.
Don't automatically assume that no one can understand what you are going through
-many caregivers feel isolated and hesitate to ask for help because they don't believe anyone else can relate to what it is like to be a caregiver, when in fact, there are many people who can give support and be empathetic. There are many support groups and resources that can be accessed online for people with AD and their caregivers.
Don't try to do everything alone
-know your limitations when it comes to how much care you are physically or mentally able to give and ask for help whenever necessary.
Do enlist the help of professionals whenever possible
-be aware that there are many resources that can provide help when needed for respite care, housekeeping, transportation, adult day center and more.
Don't feel guilty when you fall short of your goals
-even when realistic goals are set, they cannot always be met, if you fail to meet a goal, see it as simply an indication that you need to reassess the plan and reach out for help in areas where you cannot do it all.
To learn more about Alzheimer's caregiving, and Alzheimer's prevention & treatment, Join AlzU.org Today.