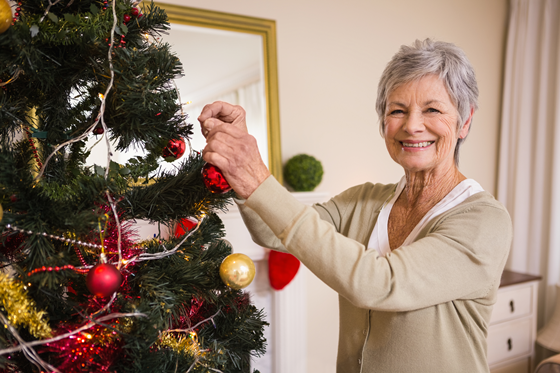 The holidays are here again, the time when family gatherings, holiday meals, gift giving and other family traditions are observed. But for families living with Alzheimer's disease (AD), the holidays can be a particularly challenging time of the year.
Here are some tips to help family caregivers and other family members and close friends of those with AD, plan for an enjoyable holiday season this year;
1.Adjust your expectations from past years
2.Educate extended family members (particularly those who haven't been around recently) on what to expect-in advance
3.Involve your loved one with AD in as many of the holiday traditions as possible
4.Be realistic and keep outings short if necessary
5.Consider inviting less guests this year than usual-keeping the guest list short will reduce overall holiday stress because there will be less to do
6.Plan plenty of time for rests and breaks for your loved one-don't overwhelm him/her with too many holiday activities at one time
7.Change some of your family traditions, for example, instead of having game night, arrange to sit down and look at family photos or listening to old familiar songs together
8.Consider a pot luck dinner or keep meals small and simple instead of preparing a huge meal
9.Educate guests and other family members about the importance of being patient with your loved one's symptoms, particularly in the later stages of the disease
10.Plan for respite care when possible to give caregivers a break during the holidays
11.Make a list of safe and useful gifts for your loved one with AD and share it with friends and family members-CLICK HERE for some great gift ideas
12.Avoid scheduling late night parties when bed time regime is scheduled for early evenings
13.Separate large family gatherings into several small get togethers
14.Consider adjusting the time for events, for example; plan a brunch or lunch instead of a dinner-particularly for loved ones with confusion in the late night hours
Learn more about managing Alzheimer's disease by CLICKING HERE to join our 25 lesson course at AlzU.org today.