About Us
Alzheimer's Universe was created by the
Department of Neurology at Weill Cornell Medicine and New York-Presbyterian Hospital
, and colleagues from around the globe, to offer the latest information on Alzheimer's disease.
We have 6 different courses available. One course focuses on Alzheimer's disease (AD) prevention for the general public and has 10 lessons and 15+ activities. We have a new CME-accredited course for Healthcare providers that launched on November 13, 2018. We also have additional courses for high school students, college students, medical students and Neurology residents that are supported by an unrestricted education research grant from the Hilarity for Charity foundation.
Please join now, watch a short video on Youtube, visit Caregiver Corner, or meet our team below! We created AlzU.org with the help of Alzheimer's experts, Neurology faculty, and education researchers. Thanks to your help, we've advanced AD education research. All medical information has been peer-reviewed by our Medical/Scientific Advisory Board.
Research Team
Richard Isaacson, MD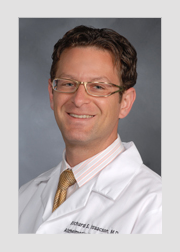 Richard S. Isaacson, MD, serves as Director of the Alzheimer's Prevention Clinic, Associate Professor of Neurology, Assistant Dean of Faculty Development and Director of the Neurology Residency Program at Weill Cornell Medicine and NewYork-Presbyterian Hospital. He previously served as Associate Professor of Clinical Neurology, Vice Chair of Education, and Education Director of the McKnight Brain Institute in the Department of Neurology at the University of Miami (UM) Miller School of Medicine. He completed his residency in Neurology at Beth Israel Deaconess Medical Center/Harvard Medical School, and his medical internship at Mount Sinai Medical Center in Miami Beach, FL. Previously as Associate Medical Director of the Wien Center for Alzheimer's disease and Memory Disorders at Mount Sinai.
Josefina Meléndez-Cabrero, PHD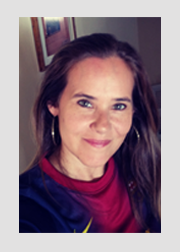 Josefina Meléndez-Cabrero, PhD, is a clinical neuropsychologist and directs the Alzheimer's Prevention Clinic and Research Center of Puerto Rico, in research collaboration with Weill Cornell Medicine. She received her doctorate degree from Carlos Albizu University in Clinical Psychology, and then she specialized in Neuropsychology and Dementias with the European University Miguel De Cervantes. Dr. Meléndez-Cabrero's practice is focused on the early detection and prevention of cognitive impairment or dementia associated to Alzheimer's Disease. She has been collaborating with the Spanish translations of AlzU.org and clinical documents, and joined the clinical faculty at Weill Cornell Medicine in July 2016.
Licet Valois, LMSW, MPS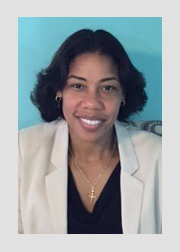 Licet Valois is a bilingual licensed social worker, practicing as an aging and dementia care consultant. She has been working in the field of dementia care for the last 14 years, always serving aging individuals and their paid and non-paid caregivers. Her education includes a masters' in social work, a masters' in professional studies, a post masters' certificate in aging and mental health and a certificate in medical interpretation. Prior to going privately in the field of gerontology, Licet worked with a well-recognized NYU multidisciplinary team assessing memory disorders, providing direct services and participating in dementia research. In 2009, she was one of the New York Post Finalists for The Liberty Medal (recognition to New Yorkers who go out of their way to help others).
Ciara Gaglio, BA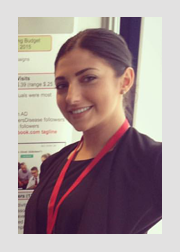 Ciara Gaglio, BA, serves as Project Manager and Creative Director for Alzheimer's Universe. After completing her degree in Communication and Graphic Design at Manhattan College, she has since been an active freelance designer, and joined Weill Cornell Medicine in the Department of Neurology in administration in early 2015. Ciara has taken the lead with our AlzUlite app (in English and Spanish) including wireframing, graphic design, and branding. She also plays an active role in video development and design for the site and for AlzUtube.
Sherry Christiansen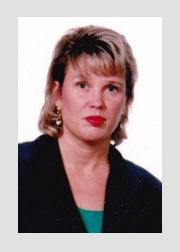 Sherry Christiansen, medical writer for our Caregiver's Corner blog (updated twice each week), has an extensive healthcare background having worked directly with people with Alzheimer's in a homecare setting, as well as teaching a Certified Nursing Assistant Course. Sherry has experienced firsthand just how important the caregiver is in the role of the daily well-being of those with AD. She has a diverse writing background, having helped launch several websites, written (literally) thousands of blog postings and articles (including SEO) and collaborated on several medical writing projects on Alzheimer's nutrition and prevention. From the home environment, to professional writing and research on the latest AD information, she is an expert in caregiving during all stages of Alzheimer's.
Max Lugavere, BS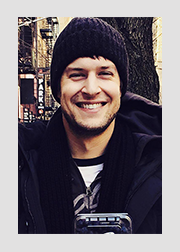 Max Lugavere, BS is a graduate of the University of Miami (double major in film and psychology) and assists with content development and creation, and focuses on ensuring our information reaches a diverse community on the web. He has hosted content for WebMD, Vice, and Yahoo Health and is a recurring "core expert" on
The Dr. Oz Show
. His Facebook vlogs have garnered thousands of fans where he delivers bite-sized blasts of easily digestible info on a variety of health science topics. He is a prolific speaker and has given talks ranging from the academic at both the NY Academy of Sciences and University of Illinois' Center for Nutrition, Learning and Memory, to the actionable at Equinox's 2016 High Performance Living Symposium, and Move for Minds (invited by Maria Shriver). A prominent producer and host of Al Gore's Emmy-nominated Current TV from 2005-2011, he is now director of an upcoming documentary titled BREAD HEAD, the first film to explore the impact of diet and lifestyle on brain health.
Candace Haddox, MD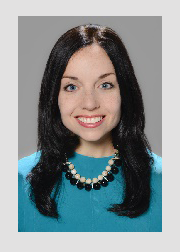 Candace Haddox, MD, assists with the overall teaching effectiveness of AlzU, instructional design, and biostatistics. She completed her undergraduate degree in Neurobiology at the University of Miami. She then became an Intramural Research Training Award Fellow at the National Institutes of Health (NIH) and completed her medical degree at the University of South Florida in Tampa. She is currently at the Mayo Clinic in Rochester, MN in the Department of Internal Medicine (residency training).
Technology Team
Mark McInnis, BS
Mark McInnis, BS, is our chief database engineer and web developer. His team is located in Boston, MA and are highly-experienced with over 15 years in project management,
web design
, PHP, MySQL, HTML and Javascript.
Jason Goldstein, BM
Jason Goldstein, BM, is a graduate of Northwestern University and oversees our user experience (UX) at AlzU. He has consulted for a number of top organizations and companies, and was led to a career in User Experience in an unusual way. While working as a real estate agent at a technology-focused brokerage, he realized he was passionate about the way people interact with mobile and digital products. Recent freelance projects have allowed him to oversee and create site maps, user flows, personas, wireframes and prototypes. He has also had the opportunity to participate in research, perform heuristic evaluations, interview users and conduct usability tests. His website is
www.jasongoldstein.co
.
Genevieve LaBelle, BS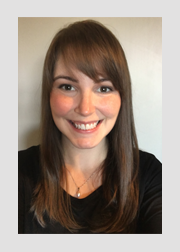 Genevieve LaBelle, BS, contributes to mobile, web, and e-learning technology development for Alzheimer's Universe. She completed her BS in Computer Engineering at the University of Illinois at Urbana-Champaign (UIUC). She is presently finishing her MS in Computer Engineering at UIUC as a National Science Foundation fellow, where she also studies neuroscience under the NeuroEngineering traineeship program, geared toward enhancing collaboration between neuroscientists and engineers.
Justin Berger, BA
Justin Berger, BA, is a part-time instructional designer on our team, and he helps to create and organize the webinar lessons for Alzheimer's Universe. Jointly as a professional musician, bandleader, and all around visual artist, he has applied these skills towards Education Research in creating engaging, and interactive modules on Alzheimer's Disease.
AD Caregiving Expert Panel
Paula Spencer Scott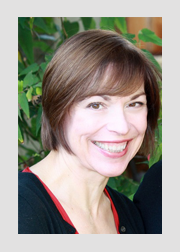 Award-winning writer Paula Spencer Scott is the author of
Surviving Alzheimer's: Practical Tips and Soul-Saving Wisdom for Caregivers
and 11 other books about health and family. She writes, speaks, and consults extensively on caregiving as a contributing editor of Caring.com and a Met Life Foundation Journalists in Aging fellow. A former Woman's Day Magazine and Parenting Magazine columnist, her articles have also appeared in WebMD, MSN, Health, Newsweek, Yahoo, Arthritis Today, and many other national outlets. Four family members have had dementia.
Dale Atkins, PhD
Dale V. Atkins, Ph.D.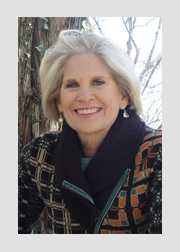 is a licensed psychologist who has more than twenty-five years of experience as a relationship and caregiving expert, focusing on families, couples, parenting, aging well, managing stress, addressing AD and maintaining balance in one's life. Dr. Atkins consults domestically and internationally. She conducts seminars and retreats for executives and employees of major corporations, government agencies, and health and educational institutions in matters related to the fields of psychology, sociology, education, and communication. An author of several books, text chapters, articles and journals for popular and professional audiences, Dr. Atkins is a sought after lecturer and keynote speaker as well as a recurrent guest expert in the media. She frequently appears on NBC-TV's "The Today Show" and CNN's Headline New). Additionally, she serves on the Boards of several non-profit local and national organizations whose foci are literacy, tolerance, wellness, child protection, and community action. Dr. Atkins has a private practice in NYC.
Translation Team
Josefina Meléndez-Cabrero, PhD (Spanish)
Licet Valois, LMSW, MPS, Social Worker, New York (Spanish)
Fernando Alzaga, MD Geriatrician, Spain (Spanish)
Bryant Ly, B.S., New York (Chinese)
Bich Ngo, Pharm. D, California (Vietmanese)