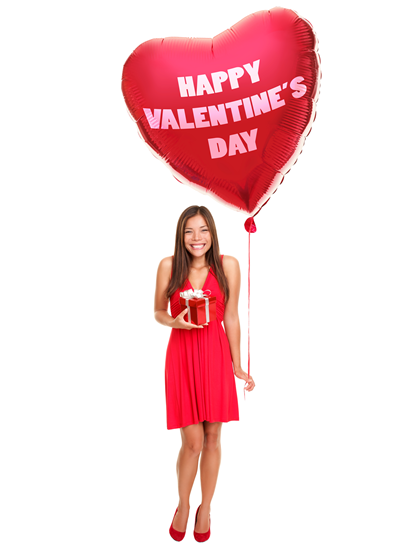 Valentine's Day is a day of giving to our loved ones and one of the most popular gifts exchanged on this special day is chocolates. But for those experiencing various stages of Alzheimer's disease (AD), gift giving may come with many perceived challenges for loved ones looking for the perfect gift. What do you give someone who really shouldn't eat sweets and sugar laden foods?
There are many gift giving ideas that are perfect for your loved one with AD this year including:
Create a photo album or scrapbook including lots of favorite memories you and your loved one have shared. Be sure to label photos with names and dates to help jog your loved one's memory. Even better, consider a talking photo album-a perfect way to enable those with AD to reminisce about great family memories over and over again.

Other great ideas for Valentine's gifts for those with AD Include:
Therapy for Memory CD-Music Activity & Education Program CD-this is a very affordable gift your loved one with AD can use every day to help improve memory. This CD was designed by a team of medical experts and musicians-specifically for those in all stages of Alzheimer's disease. The CD is recommended to; stimulate the mind, exercise memory, provide fun and Interactive activities for memory loss and it's highly recommended by physicians! CLICK HERE to learn more and to purchase the Therapy for Memory CD
Tranquil Sounds for Sleep CD-if your loved one suffers from insomnia, this is the perfect Valentine's gift! This CD was designed specifically to help induce sleep with soothing background music to listen to each night while sleeping. The CD offers 5 tracks with over an hour of music formatted perfectly for the stages of sleep to ensure a good night's rest every night. CLICK HERE to learn more and/or to order the CD.
The Most Important Gift for All Stages of Alzheimer's Disease
Although gift giving is a fun tradition for Valentine's Day, perhaps the most treasured gift anyone can give a loved one suffering from AD is the gift of their time. Consider spending time this year on Valentine's Day preparing a special healthy meal together with your loved one, or perhaps just going for a walk or looking at old family photos together. Socializing is very healthy for the brain, consider spending time playing games or doing puzzles or getting involved in a hobby your loved one may have this Valentine's Day.
Learn more about healthy foods to make for a Valentine's meal this year by CLICKING HERE to participate in our 25 lesson course designed for caregivers and those in the early stages of Alzheimer's disease.