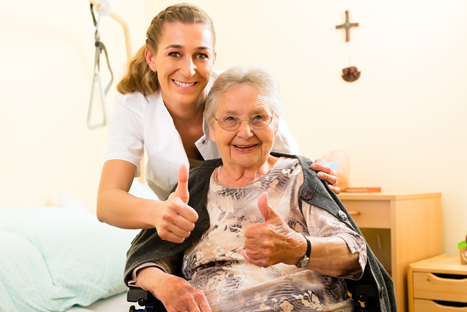 When it comes to selecting a living facility for your loved one with Alzheimer's disease, there are many things to consider-but perhaps of equal importance are the things you should NOT pay attention to.
What are the factors to ignore when it comes to senior placement?
1.Recommendation of a specific facility by a physician or other healthcare provider. While it's perfectly okay to check out a facility recommended by the physician, making the decision SOLEY based on any recommendation is NOT advisable. Caregivers should have their own list of priorities and questions to ask all potential living facilities. Do your own due diligence regardless of where you hear about a potential new facility.
2.The size of the new living facility. Most seniors moving to a skilled facility will be downsizing when it comes to total living space. When considering the right placement for your loved one, avoid the common pitfall of choosing placement solely based on the size of the facility. Decision making based on level of care and services offered (such as supervised medication, physical therapy, nutrition, exercise, nursing supervision) will yield a better placement decision than choosing a facility based only on the size of the living quarters.
3.The appearance of the facility does not always translate to the best placement for your loved one. Although it's understandable that you appreciate a facility that looks great, it should not be the sole deciding factor.
4.Choosing a facility as a top choice only because of its convenient location is not recommended. Keep in mind that even if family members have to travel, the average visit is around an hour and your loved one will be at the facility alone for the other 23 hours of each day. Make sure you consider how well the staff interacts with residents, social opportunities, and more when choosing the right facility for your loved one.
5.Don't assume a facility is best for your loved one based on its reputation alone. Things can change over time and just because a facility was considered great at one time doesn't necessarily mean it's best for your loved one. Be sure to do your due diligence.
Learn more about caregiving topics by joining our 25 lesson course at AlzU.org today by CLICKING HERE.