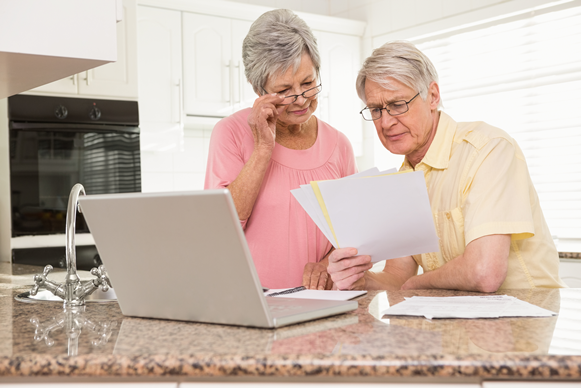 If you are a caregiver of a loved one with Alzheimer's disease (AD), you may have experienced firsthand the high cost of medicine to treat AD. According to a recent study, many seniors with Medicare are paying more than they have to for medical costs. In fact the study showed that as many as ninety percent of all seniors are paying too much for their medication and only seven percent of those in the study (of 22,000 participants) were in the Medicare prescription plan with the lowest out of pocket expense.
Once a senior turns 65 he/she qualifies for Medicare and once he/she has enrolled, Medicare Part D becomes available-which pays for prescription medicine. A monthly deductible and co-payment will be assigned as well as a threshold. Once the threshold is reached, there is a gap in Medicare Part D payment-until another pre-set amount is reached-at which time Medicare Part D will kick in again and continue paying. For many families this "gap" in payment can be financially devastating.
If your loved one has limited resources, he/she may be eligible for Medicaid or reduced fees through Medicare. Some states work with Medicare to offer inexpensive prescription coverage for low income seniors.
If your loved one is a veteran, he/she can qualify for a low cost prescription plan through the Veteran's Administration.
There are many online resources to help low income seniors pay for prescription medications.
Find help with prescription medicine costs for seniors by CLICKNG HERE.
Get help paying for senior care by CLICKING HERE
AARP has a website offering information for seniors struggling to pay for prescription medications, CLICK HERE to check out AARP's resources
Learn more about topics for caregivers of those with AD by CLICKING HERE to join our 25 lesson course at AlzU.org today.