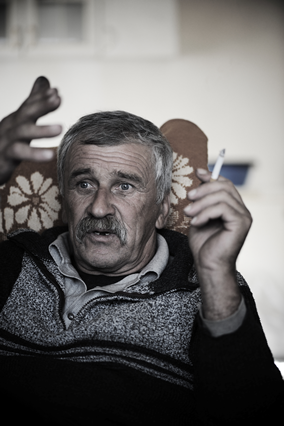 If you are a caregiver for an elderly loved one with Alzheimer's disease (AD), you may be looking for ways to safe guard the house against accidents such as fires. Fire is one of the most common threats to home safety-particularly if your loved one smokes or has access to burning candles.
In fact, according to National Fire Protection Association, home fires caused 85% of deaths due to fire in the United States in 2010, and seniors over 65 have twice the risk of a home fire compared to younger adults.
The high risk of elderly fires results from limited physical and cognitive abilities.
Smoke alarms are usually the first line of defense against home fires. Most fires occur when people are sleeping and the smoke can actually cause a deeper sleep, so it's important to install alarms to warn people early on of a fire hazard. There is also a new device that combines sound with strobe lights for seniors who have hearing impairment. Go to www.nfpa.org to get information on where to find these specialized smoke alarms. Be sure to check smoke alarms to ensure they have been tested by an independent laboratory for optimal safety.
Of course, quitting smoking is probably one of the smartest fire safety actions, but if that's not possible, consider keeping matches and other lighting devices out of reach when your loved one is not being supervised.
The following tips are for candle safety in the home;

Never put lighted candles out of sight or leave them burning when you are not present
Keep candles away from all materials that could easily catch fire
Make sure burning candles are kept out of reach of children and pets
Keep wicks short and candles away from drafts or wind
Be certain candles are kept on a fireproof candle holder and surface
Learn more about topics for Alzheimer's caregivers by CLICKING HERE to join our 25 lesson course at Alzu.org today.