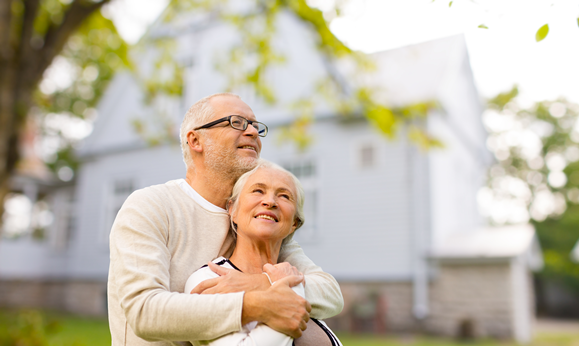 If you have a loved one in the family with Alzheimer's disease (AD), you may want to consider long term care options early in the disease process. Tackling options early on ensures your loved one will be able to be part of the decision making process, which will help assure family members they are making the right decisions when the time comes to select new housing options.
But just what are the options when it comes to long term care for those with AD? Your loved one may reside in his/her own home when the diagnosis of AD is initially made. Keeping him/her in the comfort of their own residence for as long as possible is the first option for those with AD-that may or may not require in home care (either professional or family care).
The second long term living option for individuals with AD is to move in with another family member. If possible, moving a parent into your family home may be an adjustment, but it's often times a good financial and time saving strategy for those in need of daily help with things like meals and medications.
Independent living and retirement communities are yet another option when your loved one is active and able to perform self-care with minimal assistance. Assisted living facilities are available when your loved one needs day to day help with medications, meals and companionship. The most structured living environment available for those with AD is skilled nursing facilities for around the clock medical care
In-home Care (Non-Medical)
Non-Medical in-home care is a good option when your loved one is in the earlier stages of Alzheimer's disease. Living among familiar objects is a real benefit when it comes to loss of memory. For some, in-home care may be an option even in the later stages of AD when more daily care is needed. Hiring help or providing around the clock care by family members may work –particularly if there are several family members who aren't committed to work a full time job. The type of care required includes; assistance with daily tasks such as cooking, medication reminders, cleaning house, doing laundry, transportation and more.