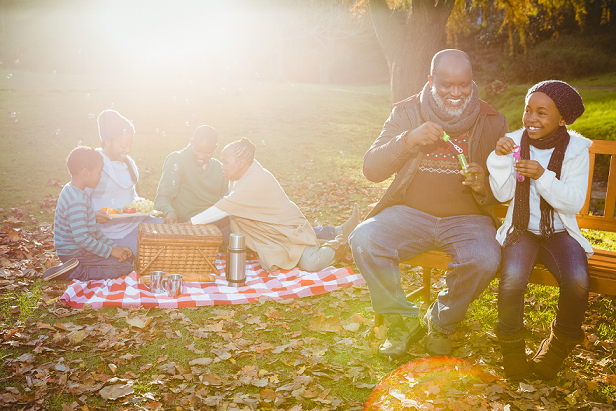 It's been a well-known fact for some time that many culturally diverse groups, (such as Hispanics and African Americans), have a higher risk of Alzheimer's disease (AD), thought to be a direct result of genetics coupled with an increase in the incidence of cardiovascular disease, hypertension, and obesity—all risk factors for AD.
But, recent research is focusing less on physical factors and more on social issues, which may have more to do with increased AD risks than science ever before considered. Recent studies of racial disparities among those with AD, suggest that social conditions such as fear and stress, over poverty, and racism may significantly raise the risk of dementia in African Americans.
Four studies were conducted to explore the effects of social circumstances affecting African Americans, such as, poor living conditions and stressful events (like the loss of a loved one, divorce, or chronic unemployment). The study results pointed to unfavorable social situations being linked to severe adverse effects on the brain—later in life.
The Research Studies
At the University of San Francisco and Kaiser Permanente's Division of Research, a researcher named Poala Gilsanz looked at people who were born into families with a great deal of adversity. Gilsanz examined the incidence of infant mortality (illness) and found that blacks had nearly 2 times the rate of infant mortality as compared to whites. Thus, she considered high infant mortality rate to be a sort of prerequisite for beginning life under adverse conditions.
Data was collected from a time span between 1964 and 1973 for over 6,000 individuals, of whom were African American. The birth dates of the study subjects fell between the year 1919 and 1932.
Next, the study subjects' health records were examined to see if they were born in one of the ten states that had previously been deemed as highest in infant mortality rates.
The study concluded that African Americans born in the high risk states had an astounding 40% higher risk than blacks born in other states (with lower infant mortality rates). Even after considering the difference in education and other factors, the risk was twice as high in this group of blacks than in whites born outside of the states tagged as high in infant mortality.
"I think this is important because it contributes more information to a growing body of evidence that early life matters to brain health and that maybe early life conditions partially explain the racial disparities we see in dementia risk," Gilsanz said. "We should really think about brain health as a lifelong concern."
Additional Study Conclusions
One study conducted at the University of Wisconsin found that stress took 4 years (on average) off African Americans' lives, compared to only 1.5 years for whites. Another study found that living in low income neighborhoods was associated with AD biomarkers and cognitive decline later in life.
Two studies at Kaiser Permanente at the University of California at Irvine discovered that racial disparities in dementia were found among study participants aged 65 and older. Researchers at Kaiser Permanente and the University of California at Irvine found racial differences in the incidence of dementia in those who were 65 and older, as well as the very oldest demographic—those who were 90 and older.
"No one's looking at the same kind of things, but the research all dovetails really well," said Megan Zuelsdorff, an epidemiologist with the University of Wisconsin School of Medicine and Public Health. It is the social environment that's contributing to disparities." "Not one of these things is good news — except that they are modifiable," Zuelsdorff added.
To learn more about Alzheimer's caregiving, and Alzheimer's prevention & treatment, join AlzU.org today.