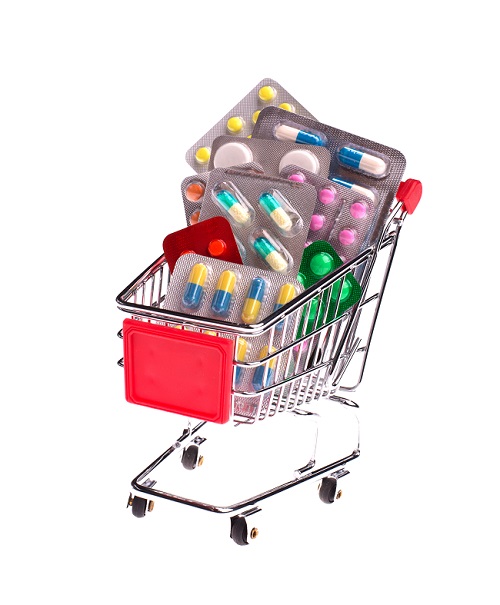 The Alzheimer's Discovery Foundation (ADDF) is a non-profit organization has a mission to support Alzheimer's research. In fact, ADDF was involved in sponsoring the first-ever diagnostic test for Alzheimer's disease (AD), while helping to fund nearly twenty percent of all treatments for AD. So far, ADDF has invested over $90 million in 500 Alzheimer's drug studies in 18 countries. The mission statement from ADDF is "to rapidly accelerate the discovery of drugs to prevent, treat and cure Alzheimer's disease."
What is Cognitive Vitality?
Cognitive Vitality is a program affiliated with the Alzheimer's Discovery Foundation, offering a free website to the public. The website has a wealth of scientific information on products said to help promote brain health and lower the risk of AD.
There are so many claims that supplements, drugs, lifestyle or diet changes can prevent AD; it's hard to know which ones to believe and which to ignore. Cognitive Vitality was created to help demystify false claims and substantiate the ones proven to be true. The website was created by some of the smartest people in the industry—neuroscientists from ADDF—as an online tool to offer a trustworthy resource to consumers, who need to know what's true and what's not, in the world of Alzheimer's treatment and prevention.
Each product featured on the Cognitive Vitality website, is rated; product reviews are available, based on real scientific evidence. For every lifestyle change, supplement, treatment or drug, listed on the website, consumers can easily find out if the product is safe, then access supporting evidence on the effectiveness of the product.
There is also a detailed section on demential prevention for each product reviewed on the site. In other words, not only does Cognitive Vitality offer information on whether the product works or not, the site goes a step further to inform the public, whether products and drugs said to be effective for AD, work for people who have Alzheimer's dementia. In addition, there is a section explaining whether the product results might be different for people who have the genetic risk factor for Alzheimer's disease (called the APOE4 gene).
Cognitive Vitality also offers tips on how people can avoid risks. For example, how to minimize exposure to air pollution, and a list of drugs—including over the counter drugs—that are known to increase the risk of AD.
According to Yuko Hara, Ph.D., acting director of Aging and Alzheimer's Prevention at the ADDF, "there is a lot of misinformation. Headlines tout everything from maple syrup to jellyfish proteins."
"Alzheimer's is a complex disease and will likely require several drugs to treat it effectively," Yuko Hara told Medical News Today. "We started Cognitive Vitality to give people access to credible, science-backed information about brain health. Our goal is to empower people to make smart choices for their brains. In addition to our in-house neuroscientists, an external Clinical Advisory Board reviews all our ratings before we post them to the site," she added. The blog reports on promising research to prevent, treat, and cure Alzheimer's. "Many areas of Alzheimer's research are promising. Alzheimer's is a complex disease and will likely require several drugs to treat it effectively," said Hara.
CLICK HERE to view a short video and learn more about Cognitive Vitality.