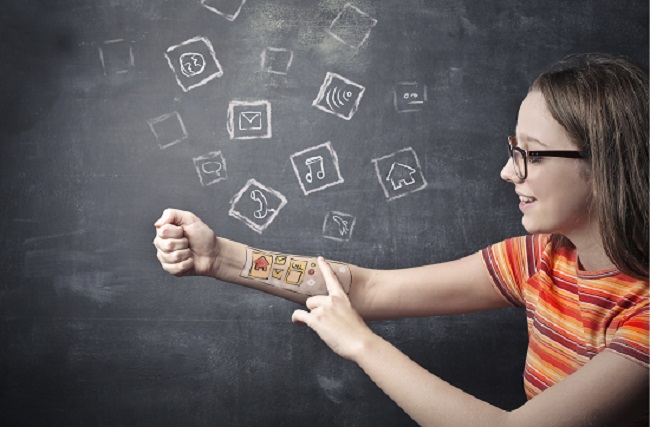 It seems that students around the country, of all ages, have been jumping on the technology bandwagon, using digital apps to help people with Alzheimer's disease(AD).
Just like 14 year old Emma Yang and 15 year old Nikhil Patel, both high school students, who created apps to help with Alzheimer's disease, middle school students in Hudson Wisconsin, have also created a digital tool to help people with AD who are experiencing memory problems.
Students Create an App to Help with AD
In a small river town, just east of St. Paul, Minnesota, middle school students, in Hudson, Wisconsin, have created an app to help people with Alzheimer's disease. The students report that many of them have a family member—or know someone else who has a relative—with Alzheimer's disease.
The experience, with a family member with AD, served as motivation for student coders, at Hudson Middle School, to create an app to help people with Alzheimer's.
The students are part of a program called "Destination Imagination," which is a program that invites students to combine science, creativity and technology, to use in service to help others. The group of middle school students, in Hudson, created an innovative new app to help people suffering from Alzheimer's disease, who experience memory loss.
The team of students already received an award from MIT App Inventor, called the "App of the Month." Next, the students will be competing in an upcoming global competition, against kids from other school districts around the world! The global final competition will be held in Knoxville Tennessee.
Team of Student Coders
The students, who came up with the app, they call "Cortex" are: Elizabeth, Ella, Taylor, Esme, Maya, Liam and Jacob. The Cortex app, designed for Google Play and Android, was created by the lead coder, Liam, when he got the idea after his grandmother began her battle with memory loss from Alzheime's disease. Liam asked his friends at school to come on board, and the team began working together on the Cortex app. "We kind of all have someone in our lives who has, at some point, experienced memory loss," Taylor Vandyke said.
The Cortex App
The cortex app helps a person with memory loss by sending reminders about daily activities—such as taking medication. "Voice commands allow people to use the app and not put on their glasses to see,"Thoreson said.
The app allows users with memory loss to reach out and get help when needed. It also relays messages to caregivers—via text—informing them of important information, such as when medication has been taken. "We got some information from our family members about what features to include in the app," Liam said.
Once the app was live, the group of students received a very strong response from people worldwide (from as far away as Australia) who downloaded the app.
"It's kinda cool to think you've made something that could possibly save a life, Ella "Schienle said.