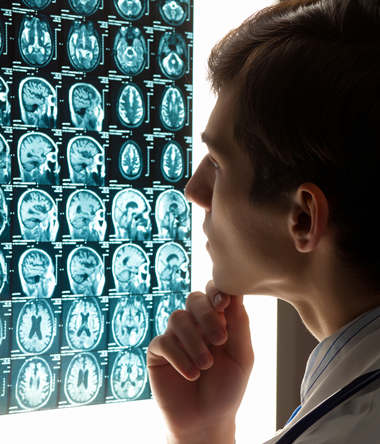 At this year's 7th annual International Conference on Clinical Trials for Alzheimer's disease (CTAD) Alzhiemer's disease information studies were discussed-many of which have great promise for the future of treatment of mild to moderate Alzheimer's symptoms.
A study presented by Stephen Salloway, MD, MS, Director of Neurology and the Memory and Aging Program at Butler Hospital, Providence, RI was conducted to measure the impact of Crenezumab on Fibrillar Amyloid in participants with mild to moderate Alzheimer's symptoms. Amyloid PET imaging results were evaluated to measure just how much of an impact Crenezumab had on amyloid in the brain.
There were two different studies on the antibody called "Crenezumab" which targets amyloid in the brain. In the study, various forms of administration were utilized for dispensing the antibody-Crenezumab, to evaluate the effects of intravenous and subcutaneous (under the skin) injections. Then three different tomography PET scans were taken to measure the level of change in amyloid in the brain after Crenezumab was given. .
Presenters/Authors: R. Scott Turner, MD, Director, Memory Disorders Program, Georgetown University, Washington, DC., also presented another study which was aimed at finding out how safe Resveratrol was, and how well it was tolerated in individuals with mild to moderate Alzheimer's disease (AD). Resveratrol has been thought to promote anti-inflammatory and anti-cancer responses, it's found in bright colored fruits such as red grapes and wine.
The study resulted in some very promising results that Resveratrol was very well tolerated and passed through the blood-brain barrier. Other findings included the fact that Resveratrol may have an impact on biomarkers for Alzheimer's disease. A biomarker is an indication that a disease may be present in the body. One example of a biomarker is the increase in blood glucose which may (or may not) indicate diabetes is present in the body. In Alzheimer's disease, common biomarkers are thought to be changes in cerebral spinal fluid and in tomography (PET) scans.
Learn more about studies discussed at the CTAD by reading more Caregiver Corner blogs. CLICK HERE to learn more about Alzheimer's disease in our 25 lessons for caregivers at AlzU.org.